Kevin Marold
CPA, ABV, CFE, CFF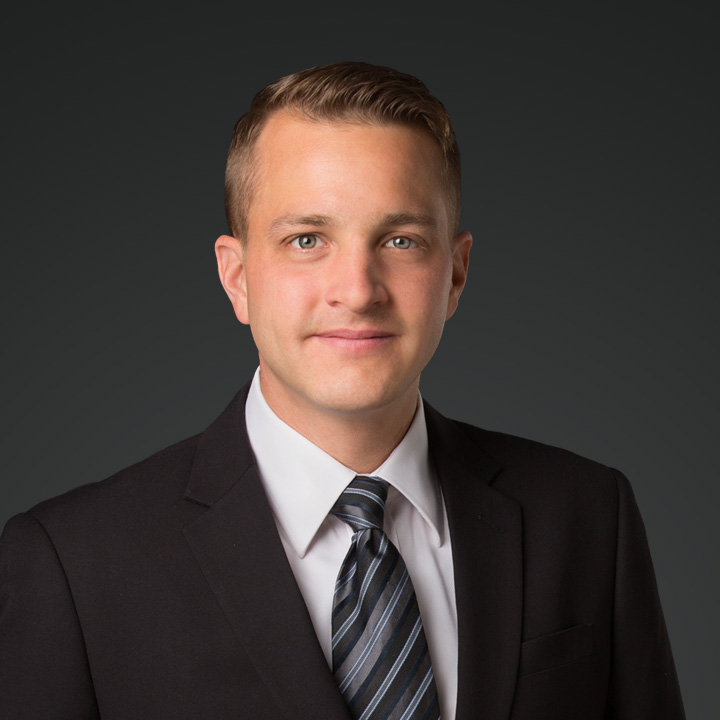 CPA, ABV, CFE, CFF
Kevin Marold is dedicated to the pursuit of justice. He brings 18+ years of professional accounting experience, including at global accounting firms and in-house with a large corporation.
Kevin's collective experience makes him a valued expert on forensic accounting investigations and damages analysis for litigation. He works with commercial litigators, Oregon DOJ lawyers, family law attorneys and corporations to solve financial puzzles that help resolve disputes.
Determined to find that needle in the haystack, Kevin enjoys the detective work to uncover any red flags or potential issues. He is ready to ask the tough questions and dig into the details, all while keeping the big picture in mind. Kevin is effective at expressing opinions and conclusions, and at collaborating with others to deliver results.
Prior to joining Morones Analytics, Kevin was a foundational member within Nike's global accounting team in Beaverton, Oregon, managing financial accounting and controls for product creation and distribution. He developed solutions to put accounting systems and processes on the right track. Previously, he worked as an external auditor with Deloitte & Touche in Detroit, Michigan and Grant Thornton in Portland, Oregon.
Selected Litigation Case History
Testified in the punitive damages portion of the PacifiCorp trial on behalf of plaintiffs, increasing payout to victims of the 2020 Labor Day fires in Oregon
Testified in a deposition, prepared affirmative and rebuttal expert reports, and lost profits analyses in a federal case involving trademark infringement, breach of contract, unfair competition, and misappropriation of name or likeness
Analyzed lost profit damages and prepared an affirmative expert report for a case involving an alleged partnership profit sharing agreement within the IT (software) industry
Prepared a lost profits analysis for a failed cannabis dispensary sale when the buyer backed out of the purchase agreement
Analyzed the financial records and allocated expenses between related medical companies in response to investor claims of self-dealing by the managers
Investigated the misuse and loss of retail dispensary customer deposits of a quasi-bank within the cannabis industry
Analyzed the use of inherited assets, tracing cash proceeds through their final use in support of a marital dissolution
Prepared a damages analysis and federal expert report in support of alleged theft of trade secrets and breach of contract claims by a franchisor of a regional coffee chain
Prepared a damages analysis, rebuttal report, and trial exhibits for a case involving the failed acquisition of a regional coffee chain
Analyzed and reported an opinion of the financial claims made against a trust by its beneficiaries, for purposes of resolving litigation disputes upon anticipated dissolution of the trust. The matter involved an investigation of claimed self-dealing and coverup by the Trustees through a family business owned by the trust.
Analyzed the sales of pre-marital investments, use of proceeds, and purchases of real estate assets in the dissolution of a marriage related to a dispute over the commingling of pre-marital funds
Analyzed, categorized, and summarized the expenditures of a spouse to highlight discretionary categories of spend related to a dispute over spousal support for a dissolution of marriage
Prepared a damages analysis related to the failed sale of a marijuana dispensary, claimed after the buyer backed out on a purchase agreement
Prepared multiple value calculations and reports in support of marital dissolutions and a shareholder buyout for a variety of companies, including a children's video production company, a welding and custom trailer manufacturer, and a timber logging company
Investigated and reported findings of potential misconduct by the bookkeeper of a professional corporation in response to multiple fraud schemes alleged by the medical organization
Investigated and prepared mediation memo of the financial and third-party records for a cannabis dispensary, identifying unauthorized distributions to one of the shareholders and his related party grow operation
Measured and prepared a federal report on lost profits and out-of-pocket costs incurred by the buyer of an environmental cleanup business due to a seller's alleged misrepresentation and omission of facts during the acquisition
Calculated damages allegedly caused by an international accounting firm that structured a plan for a family business to minimize its tax liability during a sale, later disallowed and deemed an illegal tax avoidance scheme by the IRS
Investigated and prepared a federal report involving allegations of shareholder self-dealing and commingling of funds across related businesses of a shipping company
Analyzed lost profits resulting from the purchase of a residential investment property based on inaccurate information provided by a real estate agent
Prepared and analyzed suspected fraud and identify theft involving misappropriation of client personal injury proceeds by a shareholder of a private law firm
Analyzed damages and allegations of fraud and self-dealing related to multiple shareholder disputes involving farms and processing plants, preparing a federal report and trial exhibits for testimony
Analyzed damages relating to a lawsuit involving a Coordinated Care Organization and a government entity
Prepared a presentation of financial trends for a hearing on motions for a preliminary injunction using QuickBooks accounting records
Analyzed damages relating to false advertising claims by a coalition of 50 States against an international, automotive manufacturer
Assisted with the preparation and review of various federal and state reports relating to claims of patent infringement
Analyzed marital assets within several dissolution of marriage cases to estimate fair value and potential misuse of personal and business assets. Estimated outstanding personal income tax liabilities.
Prepared damage analysis of claimed wrongful termination by a medical doctor against a medical center
Assisted in the analysis and reporting on a government entity's prosecuting evidence involving criminal lawsuits
Services
Professional Credentials & Education
Certified Public Accountant, Oregon (CPA)
Accredited in Business Valuation (ABV), American Society of CPAs
Certified Fraud Examiner (CFE), American Association of Certified Fraud Examiners
Certified in Financial Forensics (CFF), The American Institute of Certified Public Accountants
Bachelor of Arts in Accounting, Michigan State University
Professional Associations
Society of Certified Public Accountants
American Institute of Certified Public Accountants
Association of Certified Fraud Examiners
Oregon Association of Certified Fraud Examiners
Press
Presentations
Presenter for education course on analyzing financial reports through the Oregon Paralegal Association
Presenter for forensic accounting course through the University of Portland
Presenter for careers in accounting course through Michigan State University