Serena Morones
CPA, ASA, ABV, CFE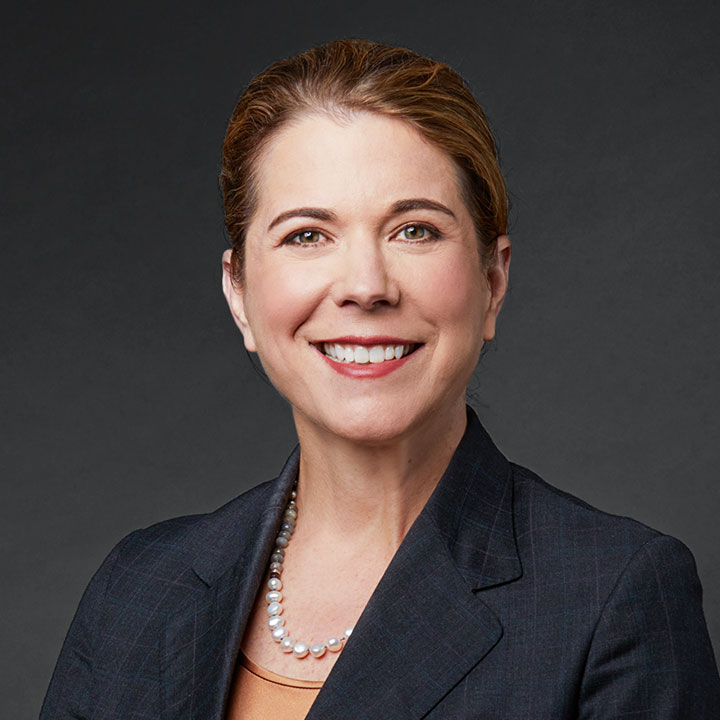 CPA, ASA, ABV, CFE
Serena Morones is an independent damages expert. Top commercial and IP litigators turn to her again and again to resolve high-stakes disputes through expert testimony or settlement. 
As a forensic CPA who specializes in damages analysis, Serena knows how to tell a powerful story with numbers. She brings an extensive accounting background and a talent for explaining complex concepts. Serena digs behind the numbers and figures out what is going on in the finances of a case. She puts the financial pieces of the puzzle together to reveal a clear, well-thought-out conclusion and a solid position that stands up to the rigors of expert testimony and litigation.
Celebrating her 20th year in business, Serena leads Morones Analytics, a firm of financially savvy experts who work together to develop sound opinions. She has been engaged in over a thousand cases and has built a strong reputation. Serena has served as a pivotal expert in several landmark cases and has testified about patent infringement damages on behalf of large companies.
Prior to specializing in forensic accounting, Serena began honing her accounting skills over 30 years ago at Price Waterhouse (now PwC) as an auditor. She also served as a controller at both public and private companies. Having learned the hows and whys of accounting and implementing accounting systems, Serena brings that valuable perspective to her work as an expert.
Serena's other passion and talent is sports photography. For her, it's an art and another way of telling stories visually while also giving back to the community. You'll find her at sporting events around the state, capturing meaningful details that may otherwise go unnoticed, and see her photos featured by award winning sports columnist www.johncanzano.com.
Selected Litigation Case History
United States of America v. Robert J. Jesenik et al, (Aequitas) 2023
FamilyCare v. Oregon Health Authority and Lynne Saxton, 2018-2022
Potential Dynamix v. Amazon Services, LLC, 2021
Marital Dissolution, $260 million assets, 2019
Ameranth v. Starbucks, 2018
Columbia Sportswear v. Seirus Innovative Accessories, 2017
Reser's Fine Foods v. Bob Evans Farms, 2015-2016
Multi-entity family farming operation, accounting dispute, 2015
Boyd Coffee v. Miller Nash, 2015
Douglas Ossanna v. Nike, 2014
Tobacco Master Settlement Agreement, 2003
NPM Adjustment Proceedings for the State of Oregon, 2013
FLIR v. Fluke, 2012
Leatherman Tool Group v. Coast Cutlery Co., 2012
Jessica Schlesigner v. Barry Schlesigner, et al, 2011-2012
Sikh Dharma International et al v. Kartar et al, 2011
Evergreen Helicopters v. Erickson Air-Crane, 2011
Doe v. Boy Scouts of America, 2010
City of Albany v. SVC, Inc. (PepsiCo), 2010
Sunwest Investors v. Davis Wright Tremaine, LLP, 2009
Synetic Funds v. Craig Berkman and Arthur Andersen, 2008
State of Oregon v. Lyle Mann, 2007
McWilliams v. Portland Public Schools, 2006
Fred Fields v. The Coe Manufacturing Company and Three
Cities Research, 2005
Various Class Actions v. Hollywood Entertainment, 2004
Ochoco Lumber v. US Bank, 2003-2004
Professional Athlete v. Corporation, 2001
Rentrak v. Hollywood Entertainment, 1999-2000
Oregon Public Employees Retirement Board v. Simat, Helliesen
& Eichner, et al (Pamcorp), 1997-1998
Selected Business Valuations
Manufacturer of natural foods and tea, $90 million revenue
Regional grocery chain, $450 million revenue
Steel fabricator, $90 million revenue
Mill equipment manufacturer, $90 million revenue
Wholesale lumber distributor, $80 million revenue
Auto dealerships
Various medical practices, $5-$10 million revenue
Numerous family limited partnerships, $50 million revenue
Harley Davidson dealerships, $5 million revenue
Hotel and family restaurant, $600,000 revenue
Dog grooming business, $200,000 revenue
Electronic component manufacturer, $2 million revenue
Development stage companies, zero revenue
Single family home builders
Agricultural nursery
Professional service firms, including engineering, advertising,
architectural, real estate brokerage, insurance agencies
Services
Professional Credentials & Education
Certified Public Accountant, Oregon (CPA)
Accredited Senior Appraiser (ASA) in Business Valuation, American Society of Appraisers
Accredited in Business Valuation (ABV), American Institute of Certified Public Accountants
Certified Fraud Examiner (CFE), American Association of Certified Fraud Examiners
Master of Taxation, Portland State University
Bachelor of Arts in Accounting, cum laude, University of Oregon
Professional Associations
Oregon Society of Certified Public Accountants
American Institute of Certified Public Accountants
American Society of Appraisers
Association of Certified Fraud Examiners
Multnomah Bar Association Committee for Judicial Review (past)
Community Organizations
Idanha-Detroit Fire District, Board Member
Chown Hardware, Board Member
Oregon Episcopal School, Audit Committee Member
Portland Business Luncheons, Past Board Member
Open Arms International, Past Board Member
Owner of Speak Africa, LLC
(Creates language learning products)
Publications & News
"Aequitas trial: Jesenik's defense hinges on 'substantial disclosures,'" May 3, 2023, Portland Business Journal
Leave No Trace, appeared in Boy Scouts sex abuse documentary discussing the finances of the Boy Scouts, Hulu, 2022
Oregon Quarterly Magazine, "100 Ducks Who Made a Difference," a 100-year anniversary publication honoring notable Duck alumni including Serena Morones, July, 2019
Serena Morones, Alina Niculita, and Paul Heidt, "Synergistic Values in the Organic and Natural Foods Industry" Financial Valuation and Litigation Expert, Issue 71, Feb/March 2018
"Financial Resolution of Partnership Disputes," Oregon Debtor-Creditor Newsletter, a publication of the Oregon State Bar, Fall 2014
"Buzz abounds on markets for trading startup shares" July 26, 2010, Portland Business Journal
"Valuation expert can take the heat on witness stand," June 4, 2010, Portland Business Journal
Associated Press, "Accountant says Boy Scouts have nearly $1 billion in assets as punitive damage phase of abuse trial opens," and related articles, April 20, 2010
"Proving the Top Line: Supporting Lost Sales in a Lost Profits Case," CPA Expert, a publication of the AICPA, Summer 2004
"Exclusive Autograph Deals: What Value to the Athlete and Their Fans?" Entertainment and Sports Lawyer, a publication of the American Bar Association, Volume 22 Number 1, Spring 2004
"Athlete Signature Lines: Maximizing Endorsement Value for the Professional Athlete," Entertainment and Sports Lawyer, a publication of the American Bar Association, Volume 21 Number 3, Fall 2003
Jeff Manning, "Berkman Investors Seek $43 Million," The Oregonian, May 30, 2008